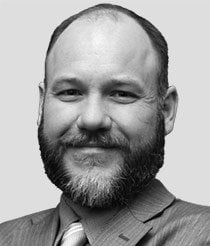 Chris Johnson
This most recent downturn is significant, but not for the reasons you might think. It's certainly not significant in severity; it's barely fallen 1% over the past few days, and it may very well have recovered to all-time highs by the time you read this tomorrow morning.
Rather, this slump is significant for what it means, for the market, for the broader economy, and not least of all for us: This latest downturn spells R-E-C-O-V-E-R-Y. Recovery from the coronavirus pandemic and the brutal recession it caused.
It's exciting enough to think that, if everything goes smoothly, this coming summer and fall could feel much more normal - even if we won't be all the way "through" - but the recovery is also creating a buying opportunity we haven't seen in a year or more.
To put it another way, the market's worst week in a while is shaping up to be a great time to shuffle the portfolio and buy stocks.
See, like I predicted a few months ago, capital is moving out of the so-called "pandemic plays," like Big Tech, online retail, and the like, that soared to incredible highs when the pandemic was at its absolute worst.
And money is moving in - by the billions - to stocks that are keyed into a growing economy.
We've seen metals prices climb nicely, and energy is especially well. Those are both sure signs of a recovery underway. Yields have crept up, which has freaked out investors, but that's also a good sign; it's been good for the financials, too.
Financials, energy, metals - those have been great lately...
But I think the biggest, fastest profits to be had are in these three stocks I'm about to show you...