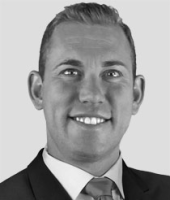 Andrew Keene
Would-be electric truck maker Nikola Corp. is one of the biggest stocks of the mobile-investing craze of the past six months. Its stated goal is to "transform and disrupt the transportation industry globally."
Last time I checked, the global transportation sector was worth in the neighborhood of $6.5 trillion, so there's no denying Nikola is aiming high. As I've said many times here, the electric vehicle industry is the future. Tesla has blazed the trail and proven it. (Get it? Nikola? Tesla?)
It's just that Nikola hasn't really built anything yet.
With a $30 billion market cap, it's the world's biggest truck maker that hasn't built or sold a single truck. Nikola's ideas and concepts are awesome, but there's no getting around the fact that they're just ideas and concepts.
That hasn't stopped retail investors from snapping it up. NKLA shares have been on a wild ride since the pandemic started. At one point in early June, the stock scraped the $80 level, and it still sells for more than three times what it did at its IPO.
But now the company is under attack by a very aggressive short-seller. These attacks have already slammed the shares by as much as 36%; there's no telling how much the short-seller may have made in the process.
It's more important than ever for regular investors to know just what's going on here, because there is a profit play to be made...