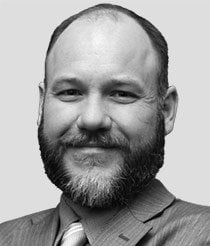 Chris Johnson
A bull market run, whether you're talking about a stock, a sector, or the entire market, is a powerful thing to behold - and I've been through plenty in my career.
There's cautious buying at the start, testing the waters... then a breakout... a top-feeding frenzy explodes as the financial media goes bananas... and, best of all, profits stack up fast.
It's incredible; there's nothing quite like it.
But I'm here to tell you, it's even better when you're in it from the start. Nobody wants to hang back on the sidelines while stocks go ballistic, but if you wait too long, it might be too late. Or worse, you could end up losing money.
Of course, everyone wants to run the distance with the bulls. That can be easier said than done; a lot of regular investors don't have the data or systems to give them that all-important "Go!" signal.
Well I do, and today I'm going to share it with you. It's easy to spot, easy to use, and it'll help you profit from bullish runs from start to finish...
That's performance a lot of investors can only dream about...