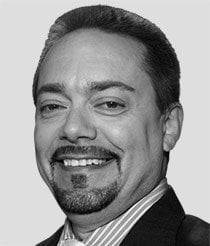 Tom Gentile
2020 changed the world, alright, but some of the biggest changes I saw were in the markets.
I'm talking about the 2 billion people, 72 million in the United States alone, who used mobile apps to dive headfirst into the market to become investors and traders overnight.
One French-Chinese academic study found Robinhood accounts rose 14.3% in just the first week of the March 2020 lockdowns. By mid-June, 2020, those app-based accounts doubled.
These amateur folks are aggressive speculators; a lot of them are young, and almost all of them are inexperienced, but you can't deny they're a force to be reckoned with.
I mean, these new traders have put $11 million up for grabs every second of every trading day. There's extreme moneymaking potential in their trading activities for folks who know how to play it.
I'm using some of the volume and pricing data I've seen from this new crowd to tee up an interesting profit play I think seasoned, experienced investors can make.
It's deceptively simple and, I admit, it's pretty low-key compared to some of the stock headlines we've seen over the past year...
We're talking "just" a 100%-plus winner here...