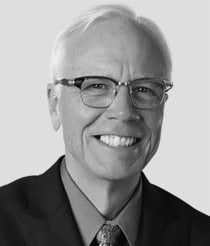 Michael A. Robinson
As recently as 1984, investors looking for boosted returns and reduced volatility could earn upwards of 11% on a one-year certificate of deposit (CD).
By 1989, that yield was a "mere" 9%, while in February of that same year, 10-year Treasury yields topped 9%, as well.
In those days, you could park some capital in two or three of the "classic" old-line firms, like Coca-Cola or Procter & Gamble, and walk away, looking forward to ever-increasing quarterly payments from the board.
Back then, to suggest hunting for yield or even growth at then-new technology companies, like the "young upstarts" Apple Inc. or Microsoft Corp., was to risk getting laughed out of the room.
Today, of course, after two financial collapses in two decades, the story is very different.
Investors looking for yield in an age when Treasuries trade at effectively negative rates and we're bombarded with ads hyping 1% CD yields have their backs up against a wall.
Don't look for the Federal Reserve to help; with COVID-19-driven unemployment in the region of 8%, they've flat-out told us that interest rates will stay in the basement for at least the next two years, and if our experience after the 2008 financial crisis is anything to go on, much longer than that.
So what was true in 2009 is true in 2020: For regular investors, the stock market is the home - perhaps the only home - of yield. Folks looking for return on their money (as opposed to the mere return of their money) have to be in stocks.
Incredibly, even though the tech-centric Nasdaq composite has soared 70% since the March crash, the outdated, mistaken belief that tech stocks don't make for good dividend plays still persists.
You can hear this myth repeated almost everywhere in the financial media.
With just one stock, I can prove the tech-yield naysayers wrong and connect you with a high-tech dividend-paying machine...